New drivers may hesitate whether they need to buy a retroreflector, after all, its price is usually not cheap. So what is special about the retroreflective meter? Why is the retroreflectometer so important to the driver?
What is the purpose of the retroreflector?

Why do we need a retroreflectometer?

The function of a new generation of retroreflectometer
What is the purpose of the retroreflector?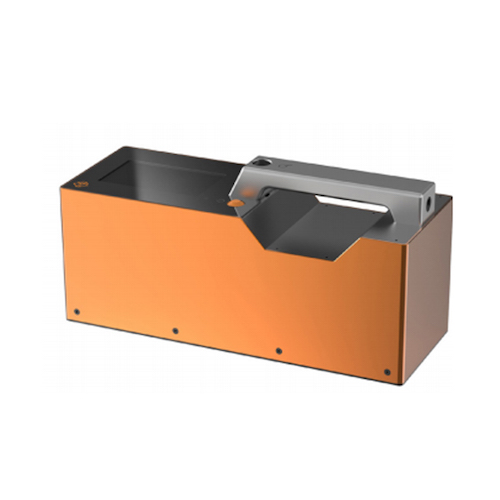 Retroreflectors, use them to improve driving safety! If the road markings or road markings provide the minimum retroreflective level specified in the standard, the use of retroreflectometers is the only way to objectively assess – thus providing the best guidance for safe driving in all situations. Retroreflective meters can measure retroreflection in seconds and provide undisputed results and demonstrate whether road markings or road markings meet or fail to meet standard guidelines.
Retroreflectors can help you spend your maintenance budget more efficiently! Financial resources are limited for most of us. There is a road maintenance budget to spend, how do you spend the most effectively? For road markings and road signs, first use available resources to avoid underperforming signs and road signs - and maintain a high level of road safety. The retroreflective meter accurately measures the position of markers and markers during the show and allows you to invest resources here.
Why do we need a retroreflectometer?
The standard is an instruction to the national road authority to improve driving safety, what measurements need to be enforced and which restrictions to comply with. Enforcement standards will improve road safety, especially during nighttime and driving in harsh conditions such as rain and fog. International studies have shown that accidents and deaths at night are relatively high compared to driving during the day.
Driving on the road can be dangerous – accidents, even fatal. Losing life is a tragedy. Hospitalized people are a huge price to society and to individuals who care and lose their jobs. Do the authorities consider these costs when deciding on road maintenance and driving safety? The funds used to improve driving safety are less than the cost of a traffic accident.
Retroreflectometers are the instrument of choice for municipalities and highways across the country to measure the reflectivity of road signs and markings, which is essential to maintaining safe driving. Therefore, unless you have regular visits by visual night inspectors, you will need to add a retroreflector to your arsenal. The reasons are as follows:
Maintain federal reflective requirements. The Unified Traffic Control Equipment Manual (MUTCD) requires road signs and markings to be retroreflective to ensure that proper visibility requirements meet or exceed the minimum requirements in MUTCD Table 2A-3. In fact, MUTCD states that all controls, warnings, and guidance signs should be reflective to show the same shape and similar colors during the day and night. To ensure compliance with these minimum levels, retroreflective meters are the only way to eliminate subjectivity and insert objectivity to determine whether all road signs and markings meet these federal requirements.
Reduce long-term costs. The cost of improving road safety is less than the cost of preventable accidents. Financial resources without secrets are limited. So how do you make the most cost-effective decisions while ensuring safe travel? The retroreflectometer gives you a clear idea of whether you need to replace the logo so you don't have to change the blanket logo. Available resources should always be placed on underperforming signs and tags. Usually, officials change the mark too early, and there is almost no sign that the budget needs to be replaced immediately.
Increasing nighttime safety, signal reflection is more important than never before. According to the Federal Highway Administration (FHWA), more than half of all traffic accidents die at night. The increase in the reflectance of the logo has increased the decision-making time of all drivers, especially those 65 and 65 years old, and the night lighting requires four times as much light as the 25-year-old driver.
The function of a new generation of retroreflectometer
1.Retroreflectometer measures retroreflection (RL) values under actual driving conditions
2. Ability to measure RL values for various distances and geometries

3. Simultaneous measurement of both sides and center of the carriageway
4. One-way measurement of road markings (lines) and columns (RRPM)
5. Measuring shape, single, double, broken and continuous road marking
6. Record the presence of reflective pavement markings (RPM) / road nails
7. Real-time output of survey results
8. Provide instant survey results
9. Conduct surveys at all traffic speeds
10. Efficient, safe and easy to operate
11. No need for precise driving skills and professional operators
12. Survey by a single driver/driver
13. Minimal post processing because the data is processed in real time
14. Up to half of the survey distance/travel time compared to the secondary line system
15. Operators and other road users installed at the front of the vehicle have no safety hazards
16. Exportable results in Excel (.csv) and Google Earth (.kml) formats
17. Video provided for visual analysis of GPS references
18. User friendly, easy to calibrate and operate
19. Portable retroreflectometer that can be mounted on the front of most vehicles
Considering the importance of road safety for drivers, investing in retroreflectometers is clearly a wise choice, not to mention retroreflectors can help reduce long-term costs.If you are looking for a good quality and reasonable price of retroreflectometer, NANJING T-BOTA SCIETECH INSTRUMENTS&EQUIPMENT CO.,LTD can provide you with the best products.