Should I invest in a retroreflectometer?
Views:5 Author:Site Editor Publish Time: 2020-01-19 Origin:Site
For ordinary people, buying a retroreflectometer is a big deal. Why do you need a retro reflector? How does this help us? Apart from the price, are there any disadvantages of retro reflectors?
What is a retroreflectometer?
What are the advantages and disadvantages of the retroreflectometer?
What is the reason for investing in a retroreflectometer?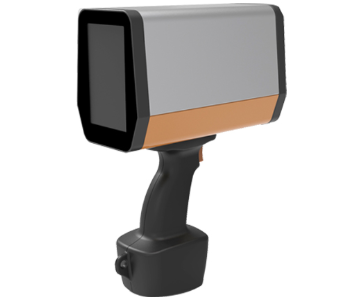 What is a retroreflectometer?
A retroreflectometer is an instrument that measures road signs for all types of retroreflective materials. The user can determine whether the microprism mark reflective film material is properly pasted, and the configured telescopic aperture can measure small characters and symbols on the road sign. The retroreflector uses Gradient Refractive Index High Hardness Coating Technology (UHC) and the sensor response meets ASTM 1709 and CIE (International Commission on Illumination) human eye response and A source requirements. The retroreflector uses a high-precision, sensitive and durable filter that combines the geometry of the spot meter to measure all colors and types of retroreflective film and obtain laboratory-accurate measurements; with automatic stray light compensation So that daytime measurements or other light sources will not affect the accuracy of the measurement results; the built-in high-precision WAAS GPS, Bluetooth, RFID tag reader can be installed to achieve more functions of precise positioning, wireless transmission and asset management; internal memory It can store 250,000 records, and the RSC software downloads data via the USB port and generates reports like EXCEL or Google Maps.
Retroreflectometer - Your preferred partner is a durable, easy-to-use tool that you can't find more reliable, durable, and easier to use. The retroreflectometer is long lasting and will continue to be treated for several years. The instrument is very easy to use and process - the retroreflector transmits data to a PC or Excel or Google Earth via USB or Bluetooth simply and quickly. In terms of improving road safety, you can't find a better partner than a retroreflector.
What are the advantages and disadvantages of the retroreflectometer?
Reflectometer is a tool that can accurately and reliably measure the reflective characteristics of symbols. They come in different types and sizes. Why should I buy one? The exact measurement method using OTDR is daylight display. Retroreflection is a good way to find every day. Some local authorities use OTDR as a backup for other methods to ensure their identity meets these standards.
Advantages of using a retroreflector: The retroreflector eliminates subjectivity, and the retroreflector is the most direct means of monitoring anti-reflectivity. Unfortunately, the disadvantages are the cost of the instrument (over $10,000) and the time it takes to record the reading. At the same time, strict reliance on a reflectometer may result in neglecting other aspects of whether the logo should be replaced, such as overall legibility and visual clutter or glare.
Retroreflectors are both expensive and sensitive, so it is important to handle them. The manual of the retroreflector is recommended to be replaced by the manufacturer or an authorized dealer. For best protection, the carrying case should always be used. The gonio meter should be stored in a dry place indoors at a temperature of 32-95 degrees Fahrenheit. between. When cleaning lenses, it is recommended to use a cloth suitable for optical lenses, as scratching the lens may change the measurement accuracy.
What is the reason for investing in a retroreflectometer?
Standards - What are their purposes? The standard is to tell the National Road Administration that the indicator metrics need to be enforced and what restrictions need to be followed to ensure safe driving. Enforce standards to enhance road safety, especially when driving at night and at night. In severe weather conditions such as rain and fog, international studies have shown that accidents and deaths are relatively high.
Driving on the road can be dangerous – accidents can happen and some can even be fatal. Losing life is a tragedy. Hospitalization is a major problem. Social costs, personal care costs and labor losses. The cost of using a retroreflective meter to improve driving safety is lower than the cost of road driving. "Effective driving safety investment can bring good returns.
Used to improve the handling of reflective instruments. The use of retro-reflectors is the only way to objectively evaluate intermediate frequencies. Traffic signs or traffic signs can provide the best results because they provide minimal reflection at the level specified by the standard. Safe driving under different conditions further aggravates the quality assessment of traffic signs. The success rate of experienced inspectors in related fields is less than 50%. At the same time, the retroreflective counter measures the reflectance and gives an undeniable result, and can prove that it is a traffic sign or traffic sign.
Investing in retroreflectometer will have a good return. Retroreflectometers help you spend your more efficient maintenance budget! For most of us, financial resources are limited. There is a road maintenance budget expenditure, how do you use it most effectively?
Traffic signs and resources available for traffic signs must be provided first. All of these are to avoid inefficient signs and signs and maintain a high level of road safety. Retroreflectometers can accurately measure brands and symbols, and invest resources to make the most of them. "With a goniometer, you can work smarter and more efficiently.
Compared to road safety, the cost of the retroreflectometer is obviously negligible, but you must be sure to purchase it from a qualified supplier. If you are looking for a good quality and reasonable price of retroreflectometer, NANJING T-BOTA SCIETECH INSTRUMENTS&EQUIPMENT CO.,LTD can provide you with the best products.